Compass 55
Essentials:
Releases to highlight
Version 1.9.11 with customizable screen corners .
Soon: Version 3.5 with overzoom and underzoom handling for the offline maps , improvements for the tracks list and circle approach automatic check-in option for a land/air/boat navigation .
Freshly baked
Ground Image Overlays in version 3.3.
GPS TRACKING
How to retrace the previously recorded track?
Tracks colored by speed or altitude.
Starting and stopping GPS tracking with Siri shortcuts
MAP
Avoid internet/data usage with a Blank Map
Map automatic re-center options
Night and "local roads" styles for the Google map from version 1.1.
Night mode auto switch for Google map from version 1.2
Map settings: Course line, 5 options for the map pointer, enable/disable waypoints grouping and pin/unpin track in map settings.
Import existing mbtiles, Rmaps, sqlitedb maps
LAND NAVIGATION
Route navigation with voice guidance
Route editor and GPX route import, from version 1.7
Use average track speed or instantaneous speed for ETE
Show relative or absolute bearing to target (BRG, course to steer) from version 1.8.2
IMPORT & EXPORT
Waypoints export to GPX and Google Earth** KML/KMZ from version 1.4
Waypoints and tracks import from GPX files from version 1.5
.kml import - tracks and waypoints, from version 1.8.5.
Export of planimeter objects (Routes and Areas)
TOOLS & INSTRUMENTS
Barometric vertical speed indicator
GPS camera - to take photos with location, direction and notes.
Tap on a MENU and then on a camera button inside the new waypoint menu item to open the camera screen.
UNITS OF MEASUREMENT
Area and length units of measurement (planimeter).
General units of measurement - Metric, Imperial, Nautical.
Distance units of measurement.
Altitude units of measurement.
Automatic switch from small to big units.
TROUBLESHOOTING
If above links didn't help, please use the top-right star button in the app to let us know about the problem and we will surely reply within 24 hours. Our reply rate is 100%, if there is no reply, please check your spam folder.
You can access the app developer (Stan Dvoychenko @Kalimex-Consulting s.r.o) directly via email: support@blocoware.com or phone number +420 724 730 447.
MODES
Tips & Tricks
Distance, heading and coordinate tools for the "don't follow me" map mode. From version 1.6.
Pro pack upgrade information
Videos
Brief walk through the main features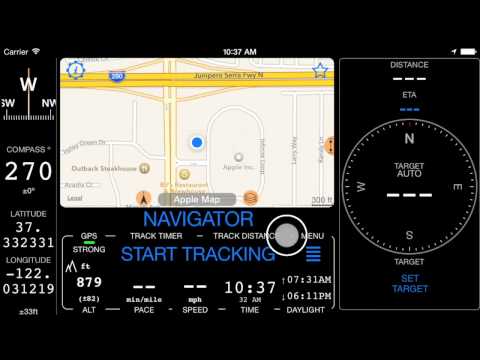 **
Short video on distance, heading and coordinate tools for the "don't follow me" map mode
Short video on how route navigation works
Short video on creating a route in the app
1m27s video on two ways of adding waypoints
2m17s video on downloading offline map and finding it later on the main map
A bit longer, narrated video on creating or importing the route
MORE APPS FROM US
GPS Camera 55. Capture photos stamped with location, direction and notes.

GPS Team 55 - Team tracking and collaboration.

Docs ▪︎ Free in AppStore ▪︎ Public beta version (free) .
Speedometer 55 PRO. Mileage and speed tracker.

Planimeter 55. Measure area, perimeter, distance.

---