Import existing mbtiles, Rmaps, sqlitedb maps
Maps you've created in MOBAC or TileMill can now be open with the app. Supported map formats are Rmaps/.sqlitedb and mbtiles. Here is an example of created in MOBAC Rmap/.sqlitedb map based on Chartbundle aero maps: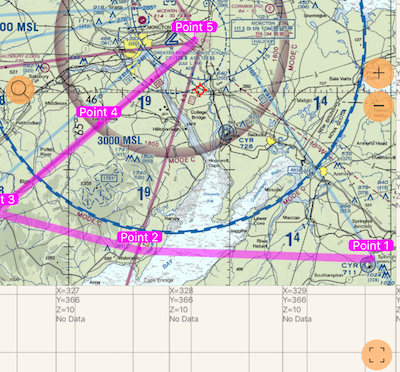 How to import?
Prepare your map in MOBAC (set Rmaps, sqlitedb or mbtiles as a target format), add it to your iCloud or Dropbox drive and pick Compass 55 as an "Import with" option: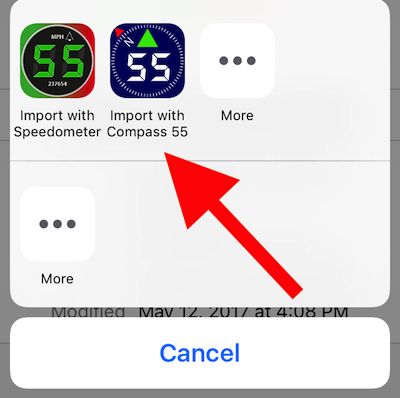 You can also tap on any existing map file link on the web (that you know is in Rmaps, mbtiles or sqlitedb format), download it to iPhone/iPad and use "Open with" Compass 55 option.
If there is any problem with the map file, the app will let you know. If all goes ok, app will provide you with the import completion message and will offer to review the map region.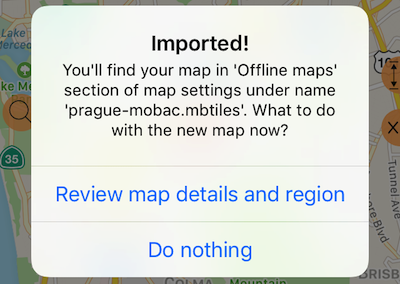 Region editor/viewer for offline map now is capable of showing waypoints, routes and pinned track. Search by address, coordinate is also available. Bottom right button in the screenshot above allows to focus on the downloaded map region. This way you'll have better context to understand where the map is or what region to select for download.
To make the imported map active tap on a map "layers and settings" button: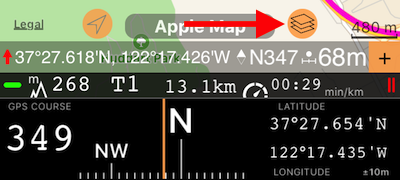 and tap on the imported map row to make it active: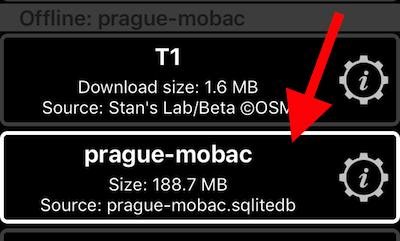 Back on the live map, label with the map name has turned into button for offline map to enable you to focus on the downloaded map region: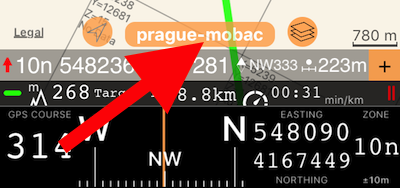 To activate this button, enter the "map browse/edit" mode by tapping on a "follow me or not" triangle button.
More links on a map subject:
Blank map. Avoid using internet/data.
Compass 55. Working with a map
Grid shows instead of an offline map, help!
Night and "local roads" styles for the Google map from version 1.1.