Compass 55. Version 1.5. What's new?
As always, optimizations and bug fixes for all users.
PRO PACK only:
Import waypoints and tracks from GPX files.
Whenever you export GPX files from other apps or just open them from iCloud drive, Dropbox or any other "cloud" disk on your iPhone or iPad there will be an option present to import it into Compass 55 app: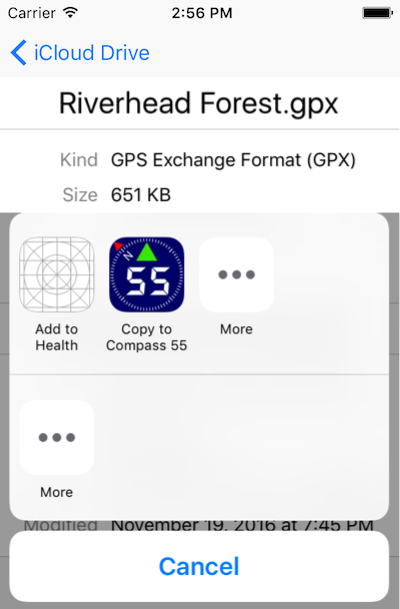 App offers 3 options for the GPX import: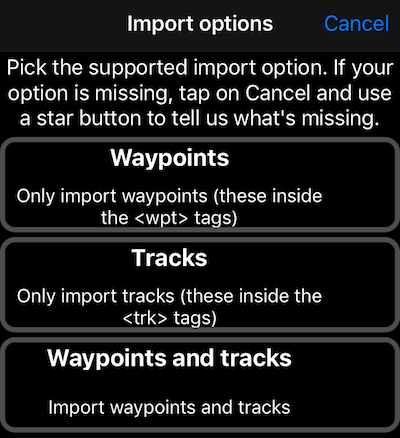 Waypoints.
Will import all waypoints inside the GPX <wpt> tags into a single new collection with name corresponding to the import file name.
Tracks.
Will import all tracks inside the GPX <trk> tags into a single new trip with name corresponding to the import file name. Each track is imported as a separate track inside the trip.
Waypoints and tracks.
Takes care of all waypoints and tracks inside the file. All waypoints will go into 1 new collection and all tracks will go into one new trip, each track will be imported as a separate track.
If everything goes alright, you'll see the import completion dialog: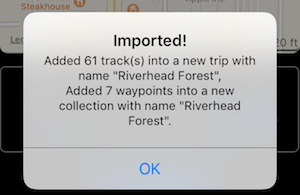 If there is any problem with the file format or content, the app will tell you :). You can always use a star button on the main screen to email me if you find something missing or not working properly.
Here is an example of the imported tracks may look: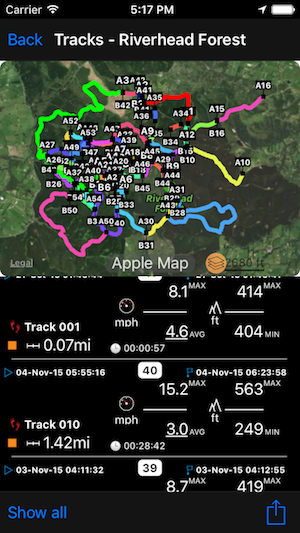 or waypoints: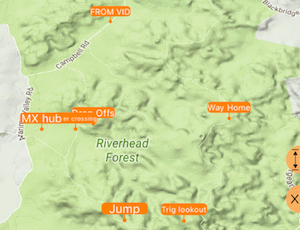 Huge thanks to Harrison for the plenty of test GPX data provided based on his crawling through the New Zealand forests (and for the permission to use screenshots with them on this site).
This is it for version 1.5 and GPX import at the moment! If you want to pat me on a shoulder with your review or rating, I'll be really happy ( here is a link to open the review page ).
Wishing you many safe adventures ahead!
Staying here coding and yours, Stan the dev.
---
Previous releases.
‣ Night and "local roads" styles for the Google map from version 1.1.
‣ Night mode auto switch for Google map from version 1.2
‣ Color coded waypoints and tracks export to Dropbox or iCloud drive from version 1.3
‣ Waypoints export to GPX and Google Earth KML/KMZ from version 1.4