Google map night mode.
Available from version 1.8 (FULL + PARTIALLY IN FREE)
From version 1.8 you can apply a night style for the Google map. Apple map has always supported it, as users and developers we don't have control over when it is applied exactly.
Night mode for the Google map makes night driving quite safer: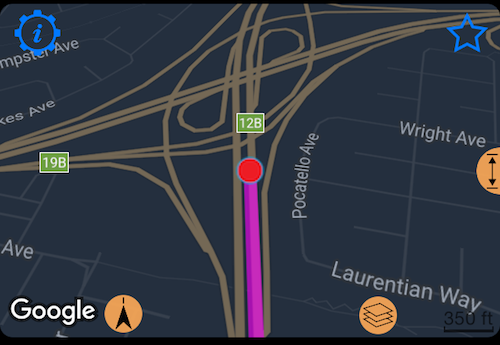 To apply, tap on a map settings button on the map or visit "Advanced settings" > "Map settings". Pick Google map settings and setup the night mode. There is also an option to apply the map night mode automatically whenever the main screen night mode is active.
FREE version users have option to have night mode for the Google map automatically applied. Safety comes first! To get to that settings screens without app offering an upgrade, use the "layers" button on the map and visit Google map settings from here, the bottom option again.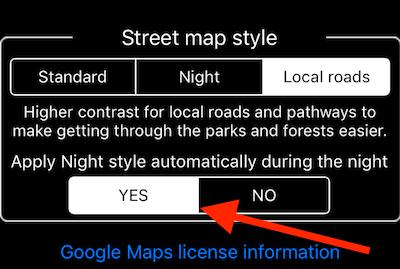 More information: