Map + stats track view option
Shows track on a map plus detailed statistics on the track: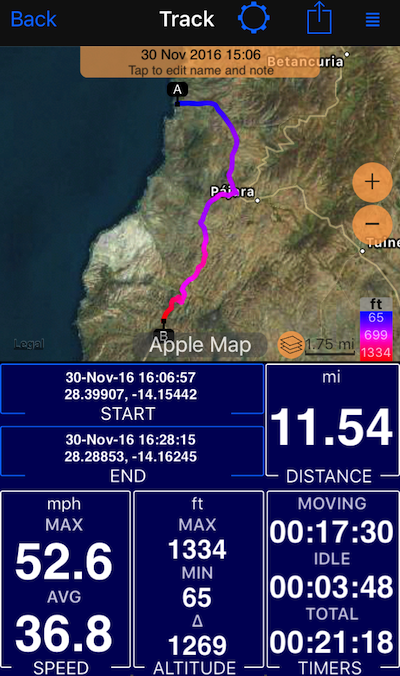 Settings button on top of the screen allow to switch between different track views
Action button on top allows to share the track in many different ways. We encourage you to try sharing as a "track image", we tried to create a "postcard" sharing experience for this. Should be looking lovely when sharing via email, Facebook, etc.
Grid button top-right allows to either move the track to a different trip or pin it to the main map so you can retrace it.
START and END in the track view are buttons that allow you to copy start and end coordinates to a clipboard or create a waypoint.
Related information:
Tracks colored by speed or altitude.
---
All track view options: "Map + speed and altitude chart" track view option ▪︎ "Map + stats" track view option ▪︎ "Map + cost" track view option ▪︎ "Map only" track view option.