Configure speed limit presets
You can easily change name and value for any of the speed limit presets. Just hold the preset button for 1 second, then release:

to open the speed limit preset editor: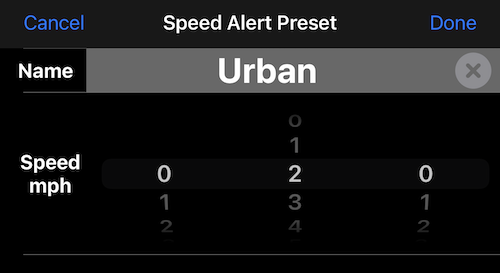 You can change the preset name and value. After changing the preset, if you want to apply its new value, don't forget to tap on its button.
---
If you want to go further with speed limits you might be also interested in:
Speed limits memory
Allow the speedometer to remember speed limits as you apply them and re-apply them automatically for you the next time!