Taximeter. Version 1.4. What's new?
Option for 5, 10, 15 or any amount fare step per tariff
Can be configured per tariff in the tariff's editor: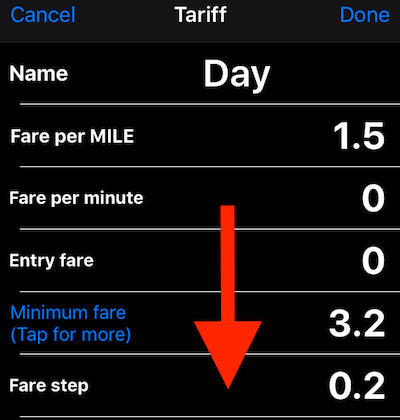 Simple mode in addition to the current "detailed" one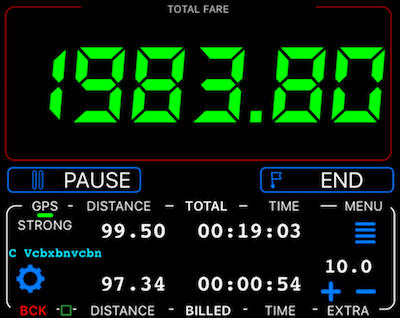 Simple mode avoids showing fare and current tariff details, showing current total and billed distance and time. Fare is only shown in the top part with big numbers as usual. Use MENU>MODES to switch between the detailed and simple views.
Free text note on a receipt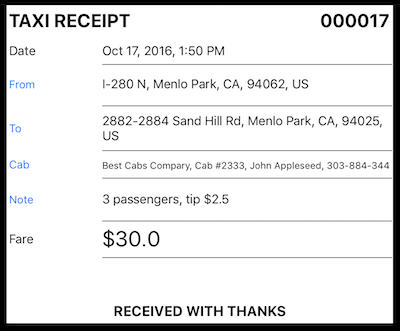 In addition to the Note field, From and To fields now also allow manual input. Note field is shown in the trips log and trips export also contains Note, From and To fields.
FIXES
Fixed crash on iPad when attempting share/print receipt.
Improved resolution accuracy of the destination address automated search.
---
This is it for the release 1.4. We hope you'll like it! Please don't forget to rate or review the app on the AppStore if you want to support its development. Also don't hesitate to share your ideas via email.
Yours!
Stan, the dev.
---
Related links: