Taximeter version 1.3. What's new?
Menu
Tap on a MENU button to access the menu. Menu provides the following options: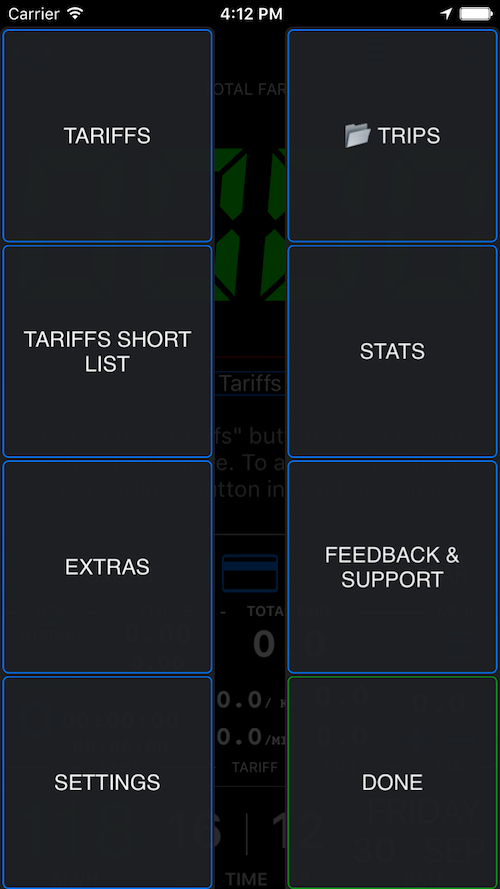 Trips log
Available from the MENU.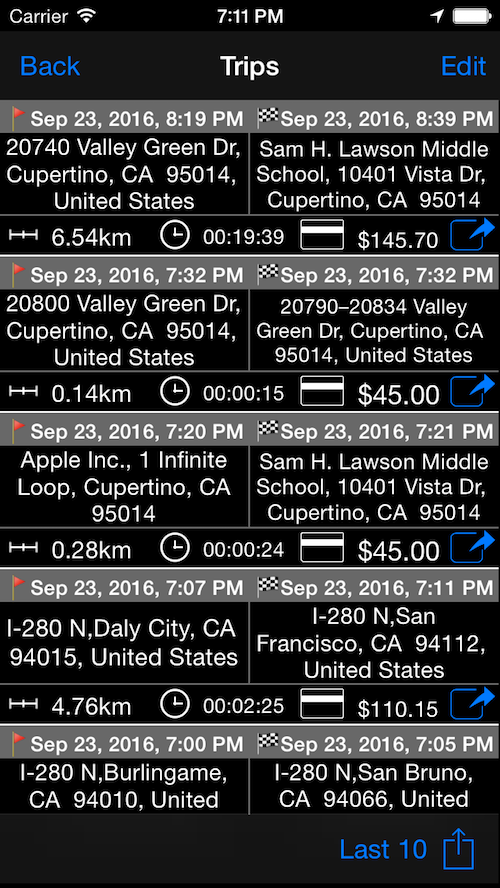 Trips log supports filtering trips by month and year of trip start or completion.
Export option allows to send the list by email as .csv file or open in excel or numbers app.
The right "action" button in every row allows you to review the receipt for every trip you've taken.
Receipt (with print and email options)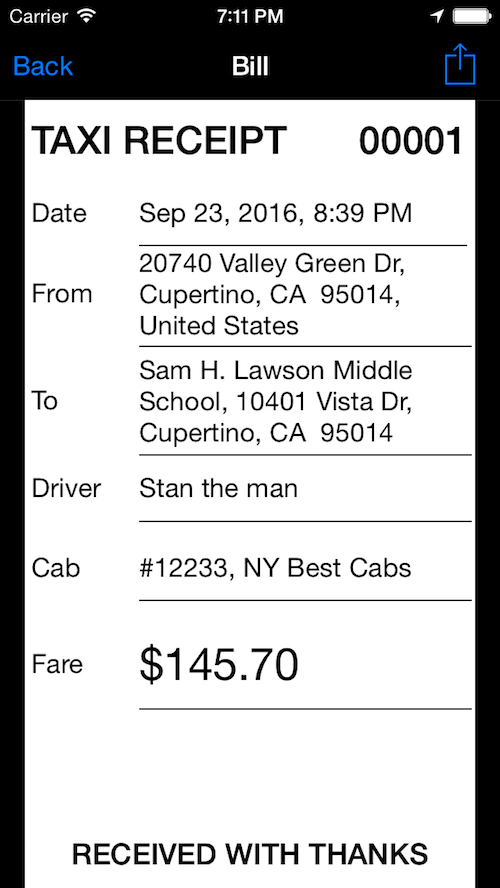 Whenever you end the taxi trip, receipt's button will be there right between the "RESUME" and "CLEAR" options:

To pre-fill the driver's name and cab/company, please open the settings, pick "Advanced" and fill in the desired names as shown below:
Advanced settings
Allows to fill driver's and cab (or company) name for receipts.
Also allows to automatically fill in pickup and destination address as you can see above in the bill.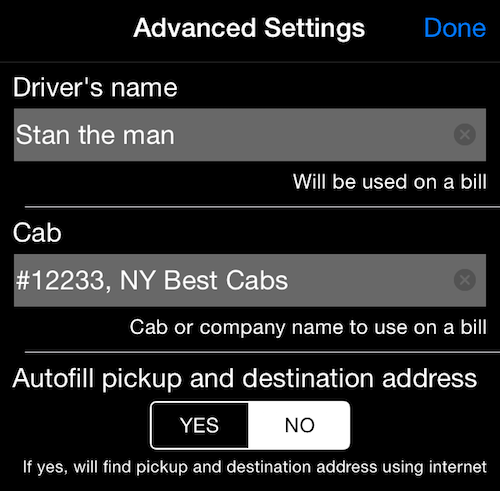 Stats
Stats provide view of today, current week and month earned amounts.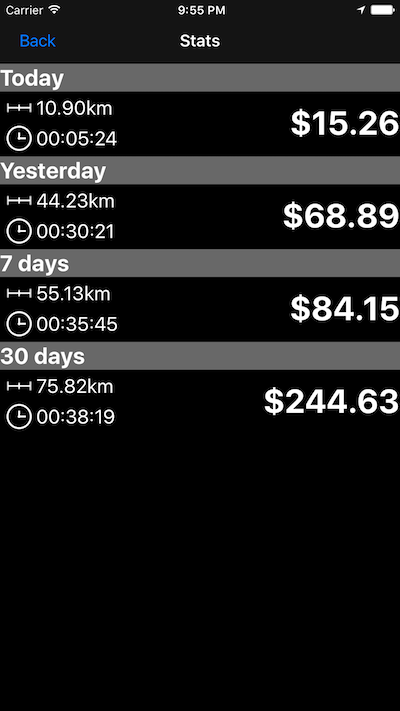 Bigger buttons for controlling the trip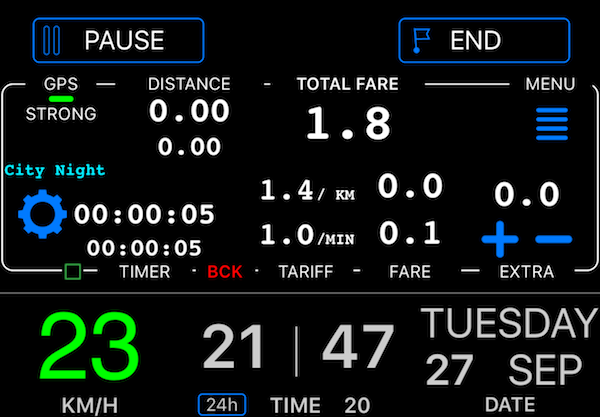 ---
If you like the app and wish to support its further development, please leave it a review or rating! So I know I go in the right direction :). The star button in the app will lead you to the AppStore review page, if you decide to pat me on a shoulder.
Yours and wishing you many safe trips ahead!
Stan, the dev.