Taximeter. Currency for receipt and logs.
It's all driven by your Regional Settings that are valid for the whole iPhone. Please open iPhone Settings and go to General and scroll down to the "Region formats", here: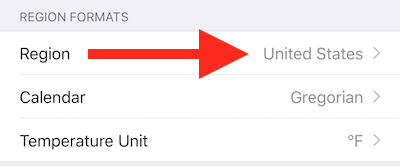 For example, if your target currency is US Dollar, pick United States there and confirm the change.
After returning back from settings, please be sure to close/kill the taximeter (press home button twice and swipe the taximeter out) and then start it again. After the fresh start taximeter will pick the new currency preference.